Orthopaedics is one of the most advanced and up-to-date departments. It has a faculty of consultants, each pursuing a specialized field along with general orthopaedic work. The department is geared to look after all aspects of trauma, joint replacement including revision  surgery, spine surgery, paediatric orthopaedics, minimally invasive surgery(MIS), arthroscopy surgery, sports medicine, illizarov fixation for limb reconstruction, leg lengthening & deformity correction.
Cosh Hospital is one of the few orthopaedics units in the country fully equipped and specially trained for joint replacements. The unit is now providing latest state of the art in managing trauma and general orthopaedics. This field is governed by another 3-4 senior consultants who are available round the clock to attend all types of bone and musculo-skeletal trauma. The unit is backed up by fully equipped operative rooms for any procedure to be done swiftly.
Facilities available are reduction of fracture and plaster applications, plating, closed pinning, interlocking nailing, hip fracture, arthoplasty and external fixator application/illizarov fixation. The department is well supported by Radiology, Neuro, Vascular and Plastic Surgery.
Arthroscopic Minimally invasive joint Surgery is practiced and performed regularly in the department, which is equipped with the latest arthroscope and other equipments. This is regularly being done for knee joint with special focus on ligament re construction.
The illizarov fixation is widely used for the treatment of infected/non infected non unions, limb length discrepancy and deformity correction of limbs. This modality is also being used to treat high velocity complex fractures of limbs. In addition to illizarov technique for limb lengthening and correction of deformities, a wide range of spinal surgery including fixation, stabilization and fusions are regularly undertaken.
The department of Orthopaedics is equipped with the most modern state of the art equipment for the treatment of musculo-skeletal system. It keeps abreast with latest techniques. Trauma care is excellent; right from receiving patients in fully equipped ICU, along with highly qualified surgical team including Neuro, Orthopaedic, Plastic & Uro Surgeons, to manage even the most complex surgical problems.
Dr. Sudhan Christudass – MS.Ortho.,DNB.Ortho
Dr. Srinivasan – MBBS,DNB.Ortho.,
Dr. Madhukar – MBBS,DNB.Ortho.,
Dr. Manivannan – MBBS,D.Ortho.,
Dr. Venkat Kiran Pillella- MBBS.DNB.Ortho.,
Contact us:
Gmail: coshospital@gmail.com
Mobile: 9884600061.

Dr. Sudhan Christudas MS. Ortho.,DNB. Ortho
orthopaedics-surgeon
57378
9884600061
coshospital@gmail.com

Dr. Srinivasan MBBS,DNB. Ortho
orthopaedics-2
78722
9884600061
coshospital@gmail.com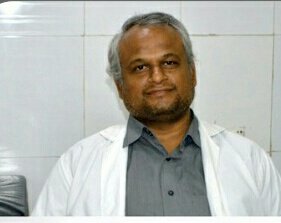 Dr. Madhukar MBBS,DNB. Ortho
orthopaedics
112540
9884600061
coshospital@gmail.com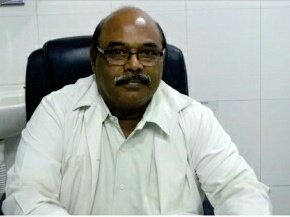 Dr. Manivannan MBBS,D. Ortho
orthopaedics-3
40058(TN)
9884600061
coshospital@gmail.com